CHINESE CABBAGE(Brassica rapa)~9,375 seeds/oz.
Certified organic chinese cabbage seeds, Demeter Certified Biodynamic® chinese cabbage seeds, ecologically grown chinese cabbage seeds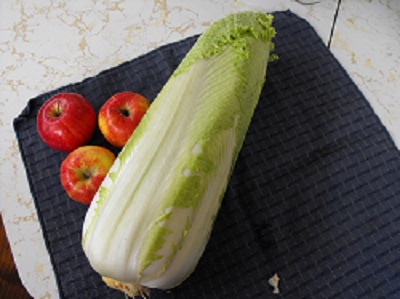 CH1
GRANAT
Cert. BD/OG
60 days.
For autumn harvest. Sow mid July to beginning of August. Makes 11-15 inch high, slender yet solid compact heads. Mild but, refreshing flavour with crisp consistency making it nice for steaming or great for stir fries and excellent for winter salads. Cover with cloth or paper, store at 40 degrees or lower and you will have delicious salad through the winter. A real boon at Farmer's Markets when people are looking for salad ingredients.
| | |
| --- | --- |
| S$3.00=1/4 g, ~60 seeds | |
| M$6.00=1 g, ~300 seeds | |
| LG$11.00=3.5 g, ~1000 seeds | |